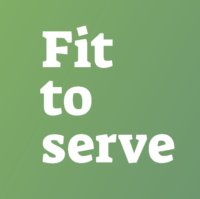 Succcessful business models in sustainable energy
Ruth Mourik and Renske Bouwknecht (of Ideate) unlocked the secret to succcesful, innovative companies: by leaving behind product thinking and embracing services that create value for the customer, stakeholders and society at large. On a specially designed platform you can learn the 'recipes' and be inspired by successful examples. Visit the platform at https://www.fittoserve.eu/. If you want to dig deep, read the background report in our portfolio.

LIGHTNESS is a European funded project which contributes to a fair and clean energy transition. DuneWorks is a research partner in LIGHTNESS working on just participation in Local Energy Communities. Find out everything about LIGHTNESS on their brand new website!
Also check out the project's LinkedIn, Instagram and Twitter, #Lightness_EU.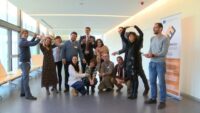 New publication
The importance of storytelling for inclusive energy policy
In this paper, we show the value of storytelling in transition practice. Our findings stem from 17 multi-stakeholder workshop organized as part of the H2020 SHAPE ENERGY project. The power of storytelling is this: it allows participants to look through the eyes of the other. This builds the foundations for shared visions of the future. In short, storytelling is an innovative, flexible and playful method for developing local energy policy. Policymakers who've committed to deliberative stakeholder participation will find it a valuable addition to their toolkit.
Want to know more. Click here.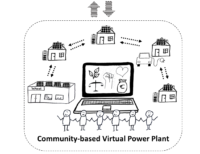 KampC creates starters' guide for energy communities
"Do more with local energy: start your own Virtual Power Plant"
KampC has created a beautiful manual that process advisers can use to assist energy cooperative in deciding whether they also want to manage they energy produce. The starters' guide is a fine distillation of (among other things) the MoRe manual that DuneWorks, together with TU Delft, made and validated with communities in Belgium and The Netherlands as part of the Interreg cVPP project. You can read more about the MoRe model in this presentation.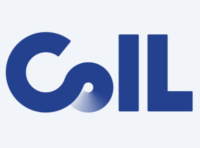 We want to heat (and cool) our homes through the sun, ground and surface water. Polluting fuels like natural gas need to be replaced. But why is this 'heat transition' not coming off the ground? Within this Community of Innovative Learners (COIL) we'll collect ways to collaboratively speed up this transition.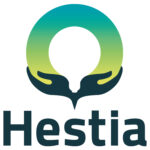 How can end-users help reduce the divergence between energy supply and demand in a way that puts the users, their needs and values, front and centre?
This project seeks to bolster residential users' participation in flexibility markets, by co-creating the digital platform that mediates their households' connection to these markets. Hestia includes three pilot sites, in Italy, France and the Netherlands.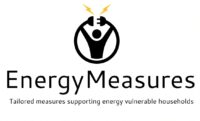 How can we tailor solutions to households with a small purse to ensure their participation in the energy transition and good living conditions? Household that can't afford to invest in the sustainability of their home will have to pay the bill of rising gas and electricity prices in due time. In order to prevent this double exclusion, this project proposes to support households through energy coaches who will be informed by research into the characteristics specific to energy poverty, as well as measures that will improve the financial feasibility of retrofits.